2019 Hyundai Kona: The New Kid on the Block Has Arrived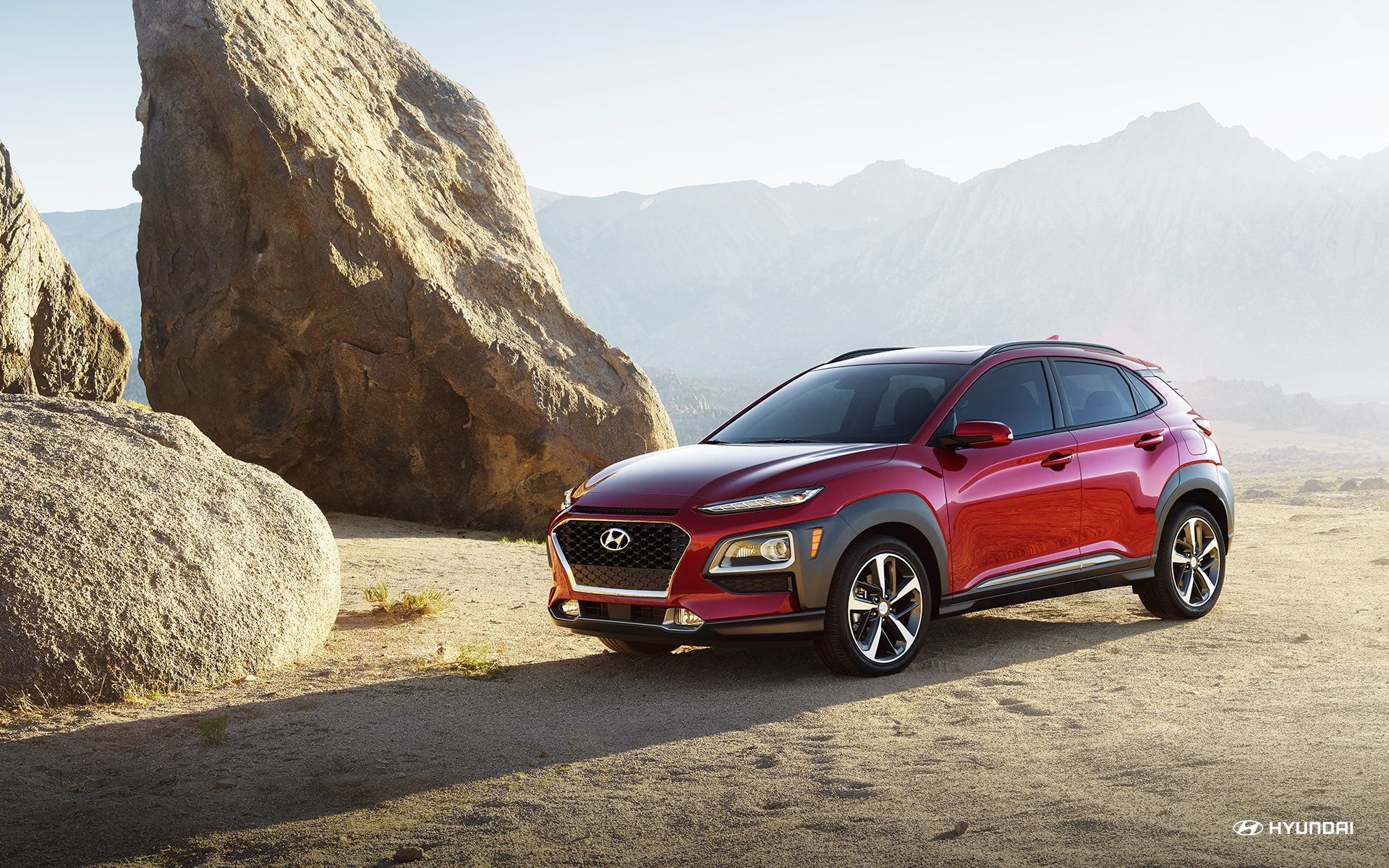 The Hyundai Kona is starting its first full year on the market with a slew of awards that help it stand out in its competitive segment. Among the Kona's numerous titles is the North American Utility Vehicle of the Year award, one of the most prestigious awards a vehicle can receive.
Available in seven versions, the Kona is ready to meet a variety of needs. The entry-level model offers an extensive list of equipment despite its more than reasonable price. Let's take a closer look.
Two Engines for the 2019 Hyundai Kona
The 2019 Hyundai Kona stands out in many ways, but it's under the hood where you'll notice it most. Indeed, the new Kona is the only sub-compact SUV to offer two engines instead of one. It will also be available soon with a 100% all-electric engine, but we'll get back to the Kona EV in a second.
The first engine is a 2.0-litre four-cylinder engine producing 147 horsepower and 132 lb-ft of torque. With this engine and a six-speed automatic, you get a fuel-efficient SUV that has more power than the majority of its rivals. Even in its standard base model, the Kona stands out.
It also offers different driving modes to make it more dynamic or fuel-efficient, which essentially means it's possible to change the Kona's behaviour according to your preferences.
The other option available in the Kona family is a 1.6-litre turbo four-cylinder engine producing 175 horsepower and 195 lb-ft of torque. Imagine, a 175-horsepower turbo engine in such a small vehicle! The final result is striking and impressive, as the turbo engine in the Kona means impressive acceleration for an SUV. Confident overtaking will be one of the key benefits.
In addition, this engine is paired with a seven-speed automatic dual-clutch transmission that ensures performance worthy of a sports car.
In terms of interior space, you get 544 litres of standard cargo capacity in the Kona and almost 1,300 litres with the rear seats lowered.
A Fully Electric Kona in the Works
The Hyundai Kona will also be the first sub-compact SUV to offer a 100% electric version. Expected soon, the latter will offer an impressive range that's more than a Chevrolet Bolt or an entry-level Tesla Model X.
Discover all that the 2019 Hyundai Kona has to offer you today!